One of my oldest college friends (and my first roommate at RISD), Prescott Trudeau, is the curator of the Children's Museum of the Arts, at 182 Lafayette in New York City. He just sent word of a neat exhibition to open this Thursday, the 15th of July, devoted to works of
Tape Art
, and titled "Let's Draw Together."
Past works:
Their materials are limited to multi-colored masking take, and their work lasts only as long as the tape holds. A closer view:
For the Children's Museum of the Arts, they will be illustrating the collected stories of patrons, an excerpt of which are collected below: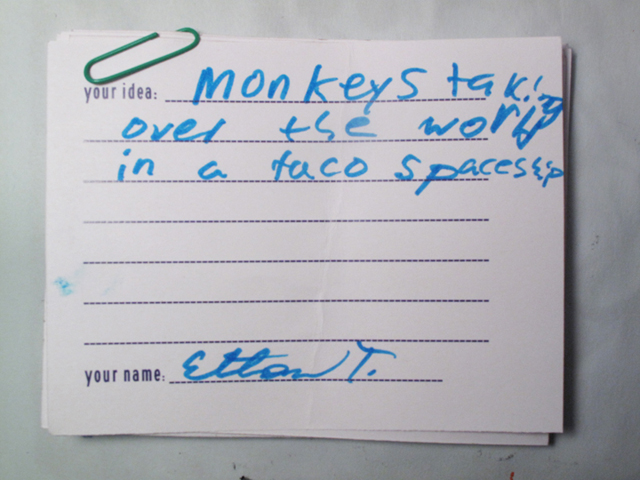 Monkeys taking over the world in a taco spaceship ... I've always enjoyed tacos and
singerie
, so I'm betting I'd enjoy this scene. I'm sending this image reference to Prescott:
Other ideas: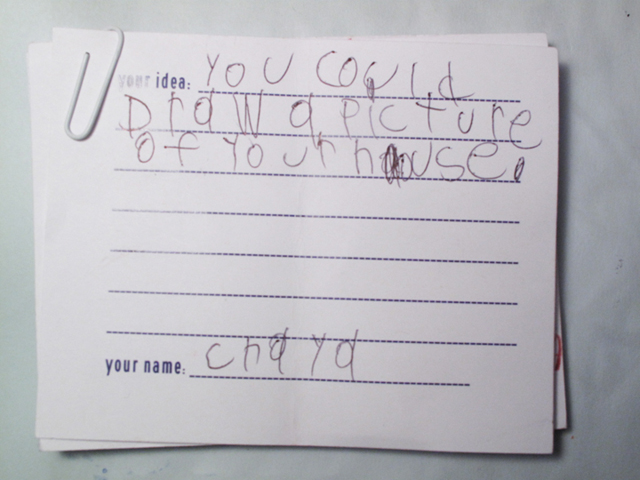 Future designer, perhaps.This girl clearly wants to direct:
And leaving nothing to chance, on the reverse she illustrates her vision: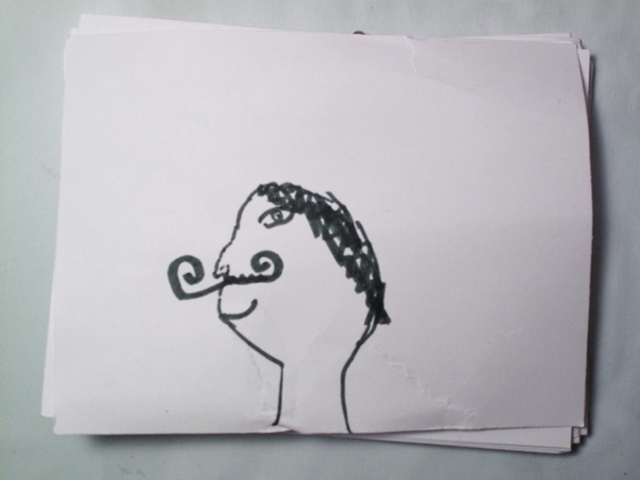 The show has two openings -- both are on Thursday, July 15th, at 182 Lafayette -- the Children's Reception is from 4:o0 to 6:00, while the General Reception is 6:30 to 8:00. I wish I could be there! I expect it will have all the charm, naivete and sophistication of a Henri Rousseau painting.